DMCCB Basel Symposium 2021 - Online Event
«Targeting RNA by Small Molecules»
This one-day symposium organised by the Swiss Chemical Society, Division Medicinal Chemistry and Chemical Biology, was dedicated to "Targeting RNA by small Molecules".
The topic of this DMCCB Basel symposium has been selected by our members among several proposals aiming at reinforcing the links between chemical biology, medicinal and agro chemistry, while being of importance in drug discovery and optimization programs.
Illustrating the progress in the field of RNA targeting drugs will be of high interest to students in chemistry, pharmacy, biology, and to the medicinal chemistry and chemical biology community at large. The target audience was therefore composed of scientists from pharmaceutical and biotech industries, as well as colleagues from academia.
Confirmed Speakers:
Kamal Azzaoui (Saverna Therapeutics, Basel, CH)
Matthew Disney (Scripps Research Institute, Florida, US)
Michaela Frye (Deutsches Krebsforschungszentrum, Heidelberg, D)
Amanda E. Hargrove (Duke University, Durham, US)
Oliver Rausch (Storm Therapeutics, Cambridge, UK)
Iris Alroy (Anima Biotech, Bernardsville, US)
We had more than 150 registrations for the symposium and permanently over 100 participants that were connected via the online platform and joined the lectures.
---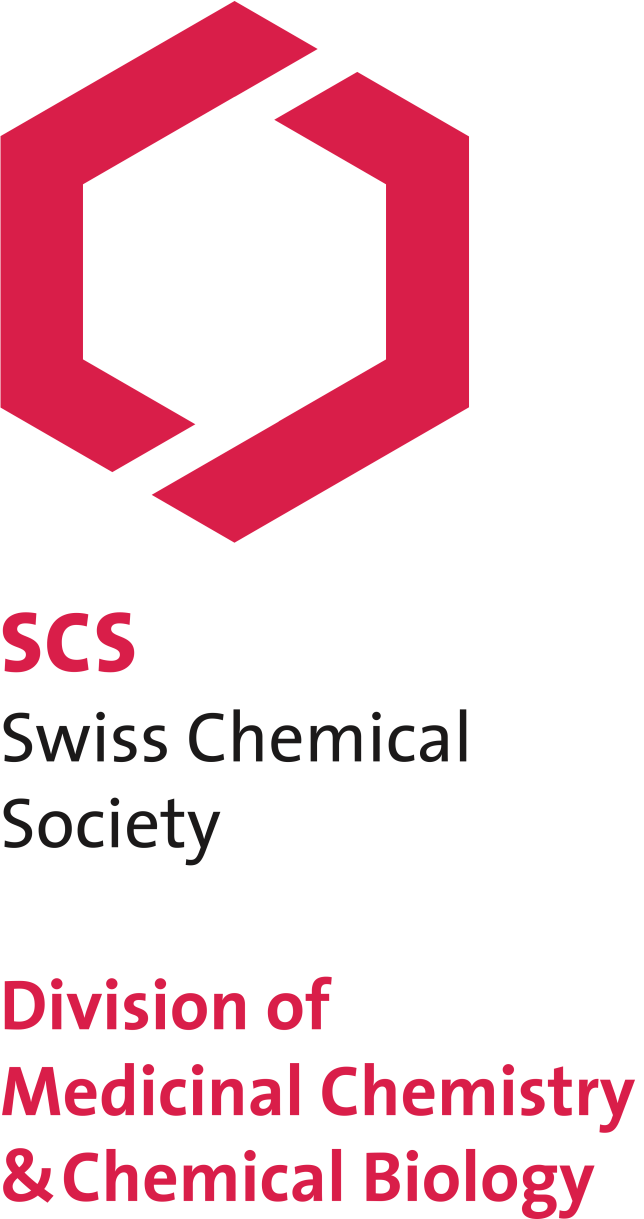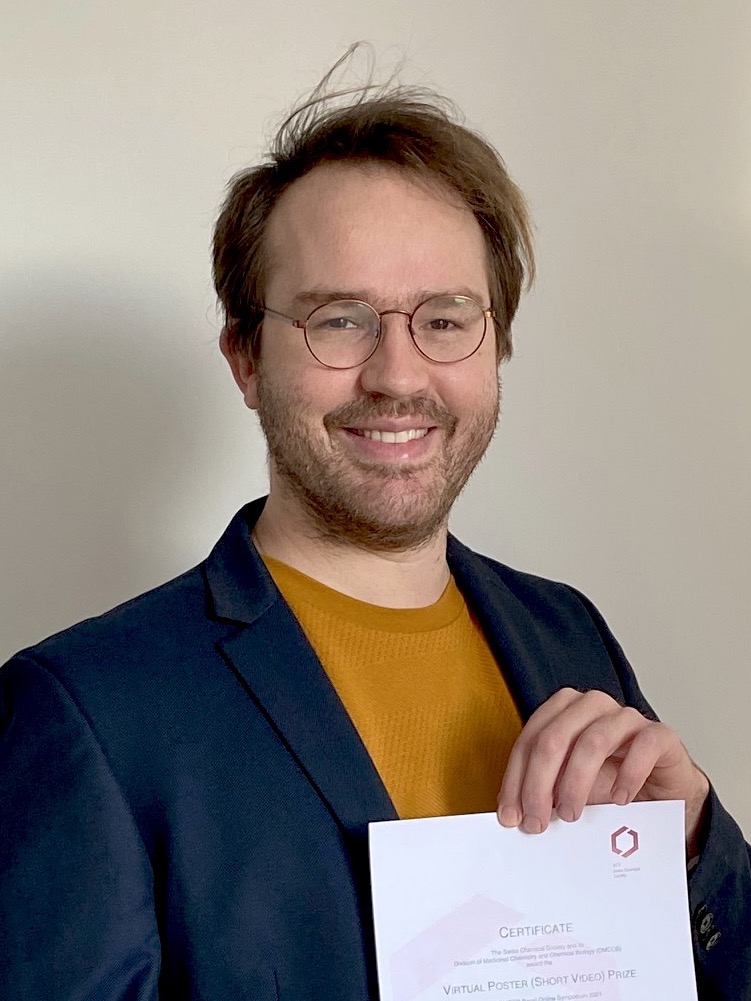 Best virtual Poster Presentation Award
This year we received mostly, if not only, outstanding posters which made the selection particularly complex. The jury of the DMCCB Best Poster Presentation Award honored 

Alexandre Hofer, University of Cambridge
for his excellent poster presentation on «Selective chemical functionalization of N6-methyladenine in DNA»